Client Success Stories
From astonishing business performance, to demonstrating serious resolve and adaptability.  From over-coming challenges to post the best year's performance ever, to managing innovation and change.   
Listen to what our clients have to say.
Tegen's Story  – Tegen Online.
How this entrepreneur moved a retail business totally on line and achieved over 800% Growth in Revenue and Profits in less than a year for this award-winning business.
Tegen discusses how knowing her numbers, building a team, and understanding her transferable skills formed the basis for great success.
Darren's Story – Comply Sense Training Ltd.
Darren discusses how working with a Coach helped him to look afresh at his business.
Darren took the opportunity to grasp new opportunities in his business when the market collapsed in the face of the pandemic.  This is his story of perseverance, innovation and success.
Toby Ombler – Arc Fab Sussex Ltd
Toby shares how planning, both long term and short term helped him get real clarity over where he wants the business to go and what the priorities and milestones are and looks at the impact of ongoing coaching on his business.
Alex Orme – Space and Matter Construction Ltd
Alex shares how she and her husband Mathew  achieved their best ever performance year in their construction and design business in 2020, with a 270% revenue increase over 2019.
Alex shares also how through their coaching they have manged to focus more on the numbers, other performance indicators and have the chance to step back from their business a little and enjoy more family time.
Sadie's Story  – Patch Works UK
Sadie talks bout how coaching helped her take back control in a business that was on the face of it – very successful, and yet she had a sense it was running away with her.
Sadie shares how focus and deadlines, and in particular 90 day planning, helped her significantly with focus and certainty on her business.  Sales are up 15% and orders up 30%, as is average order value, with several highest revenue milestones hit in 2020 and 2021.
…
Zofia Ludwig – Expert in Mind
Finalist for Business Woman of the Year 2019. 
Just enjoy this….
Partners and Friends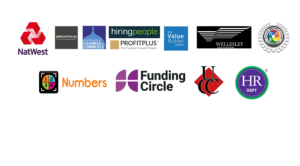 A Programme Fan Any Business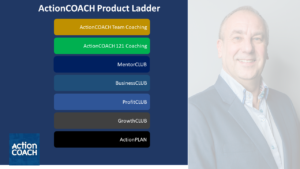 Get In Touch
How Can We Help You?
Send a message
Contact info
Gavin Bellamy - ActionCOACH Uckfield Business Support Centre
River House
Uckfield